Special LEDs.
Luminus™ is leadership in very-high-power density LEDs, and is pioneer of photonic crystals for LED projection technology and high brightness vertical thin film LED. While on first glance, Luminus may look like a LED company, it's really a company that's focused on solving lighting problems inside, outside, for living and for working. Luminus was based on technology developed at M.I.T. in Boston and innovations from Silicon Valley. For almost two decades, Luminus has worked with the community of light to solve most challenging problems. For much of its first decade Luminus focused on improving energy efficiency, light output, the quality of light, and longevity, and developing new form factors to address the needs in many different application areas including architectural and urban, displays and projection, horticulture and illumination.
Luminus has been working with lighting designers to make sure that its LED technology can replace CDM, halogen and other conventional technologies without sacrificing color quality, center beam punch, sparkle, and dimming capability and quality.
The Luminus™ advantage
Superior color rendition for the very best in lighting comfort and quality.
Highest current density in the industry (5A/mm²).
A complete lighting ecosystem allows for a solution approach to lighting design.
Custom precision spectrums.
Highest Power packages in the industry with excellent reliability.
Illumination LEDs applications
Ultraviolet
Horticulture
Infrared
Medical e Life Sciences
Stage, Studio e Architecture
Projection e Displays
Industrial
Introducing the ProVTF Vertical Chip
New high intensity common-cathode design.
Designed for current densities up to 4 A/mm² initially.
Applicable to Blue, Green, UV and Phosphor Conversion (White / color).
High Reliability at high current.
Improved wall-plug efficiency though low VF design and increased light extraction.
Applicable to die sizes from < 1 mm² to > 10 mm².
Production ready now for select products.
ProVTF technology enables gains in Optical power per package ranging 30 to 70% and is the foundation of Luminus new high performance Specialty LEDs.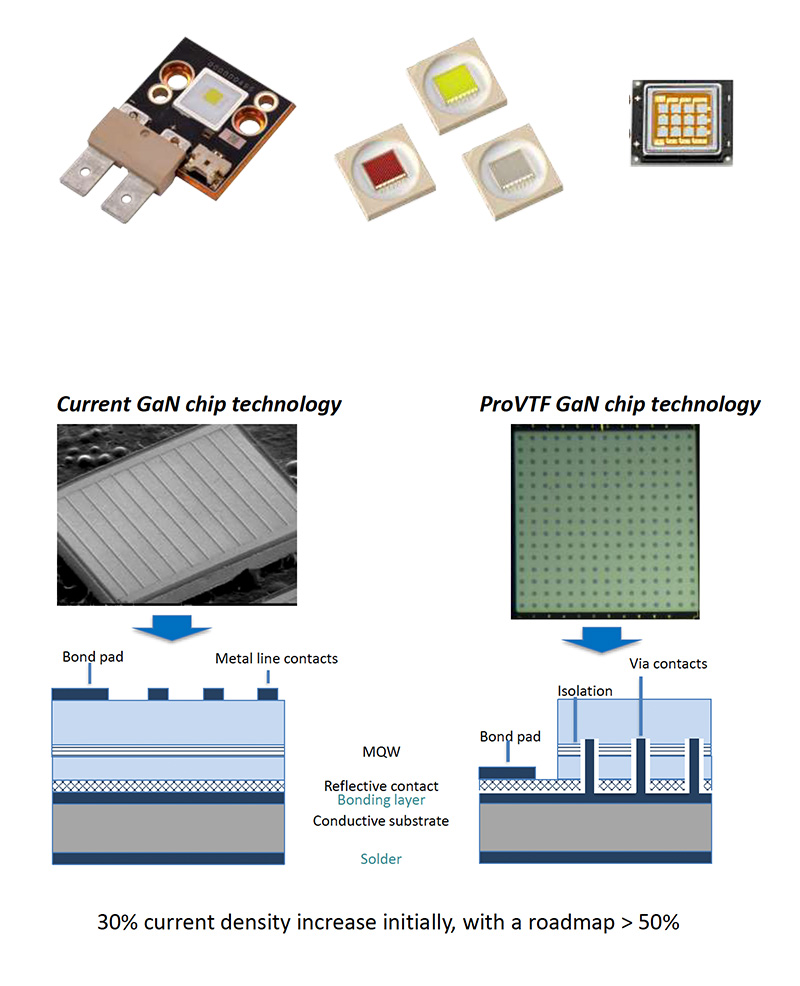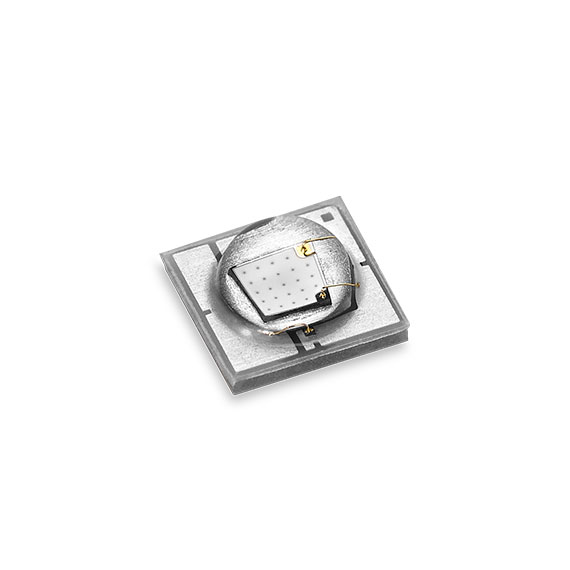 UV LEDs
Luminus UV-A LEDs range from 1W to over 30W of output power. These ultra-high power LEDs are designed for demanding applications such as Curing, Rapid-Prototyping, Maskless Lithography, as well as Industrial and Medical applications.
Luminus UV-C LEDs are highly efficient, have compact form factors and enable applications such as healthcare disinfection, water and air purification, and surface disinfection of consumer appliances.
Applicazioni:
Air Purification
Water Purification
Surface Disinfection
Medical Device Sterilization
Appliance Sterilization
Food & Beverage Preparation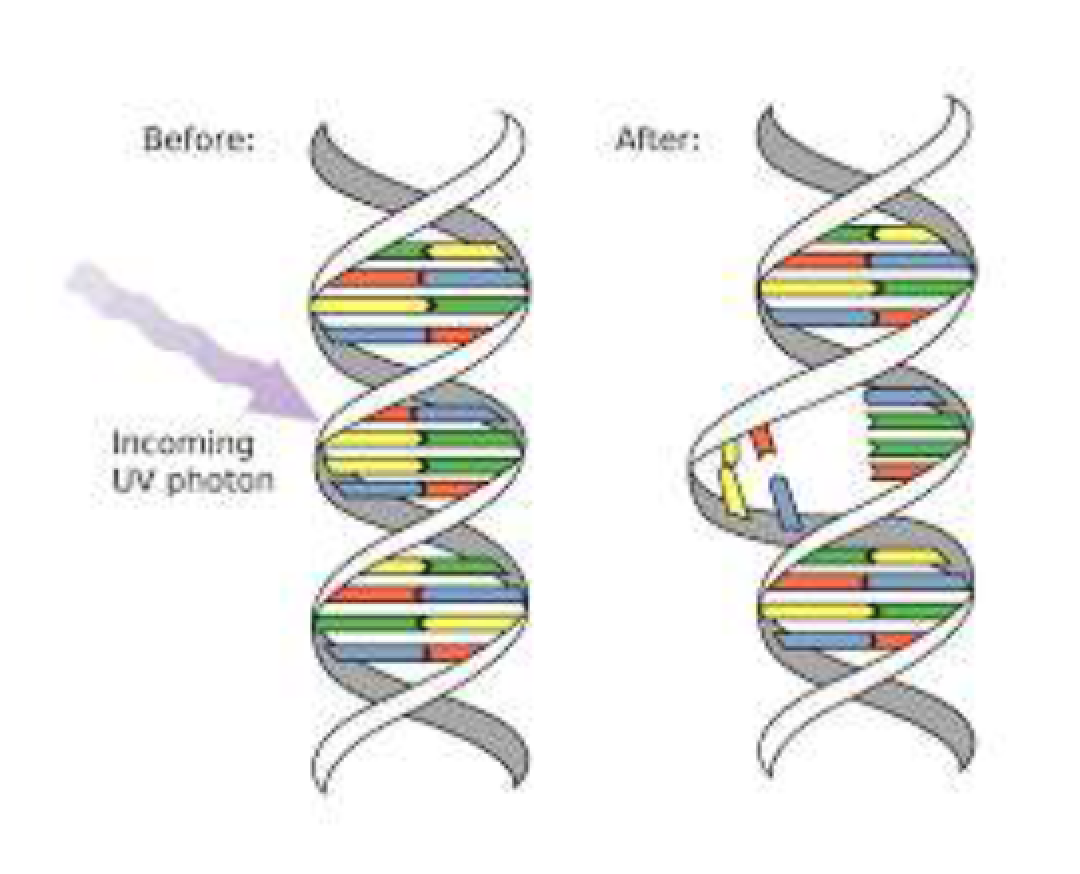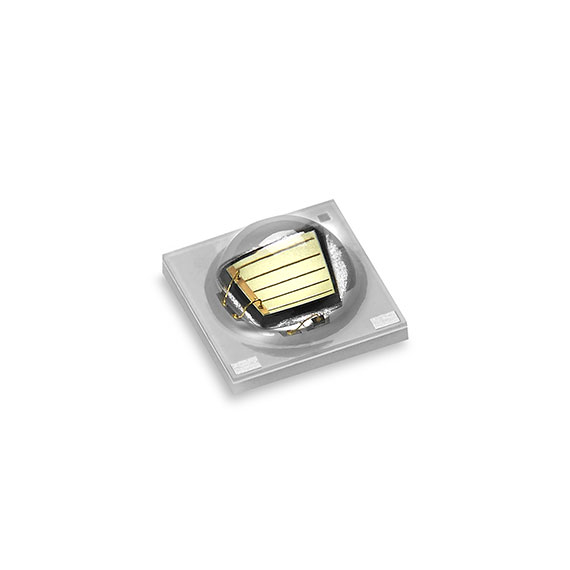 Horticulture LEDs
Luminus Horticulture LEDs offer industry leading performance in term of PPF (Photosynthetic Photon Flux) and PPF/W metrics and come in a variety of package types ranging from mid-power to high power LEDs & CoB.
Applications:
Top lighting, inter lighting and multi-layer cultivation
Urban farming
Agriculture lighting and algae growth lights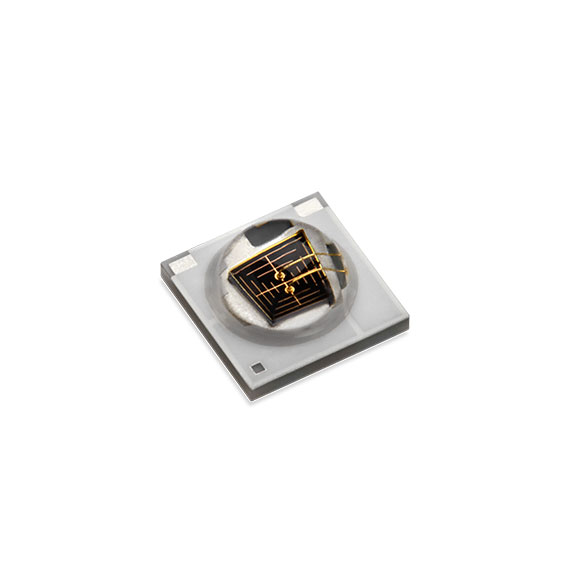 IR LEDs
Luminus Infrared LEDs range in power from a few hundred mW to 10-15W CW and are designed for a variety of applications such as Surveillance Systems, Iris and Face Recognition, Night Vision as well as Machine Vision, Medical and Scientific Instrumentation. Luminus IR Product Portfolio spans the entire Near Infrared (NIR) wavelength range from 730nm to almost 1000nm, includes both SMT and Chip-On-Board packaging solutions and a choice of beam angle options providing the perfect IR LED solution for narrow beam, distance and flood applications.
Applications:
Surveillance Systems/CCTV
Iris and Face Recognition
License Plate Scanning
Automotive Sensing
Night Vision
Replacement of legacy 5mm IR LEDs for improved designs
Machine Vision
Inspection
Fiber-coupled Illumination
Medical and Scientific Instrumentation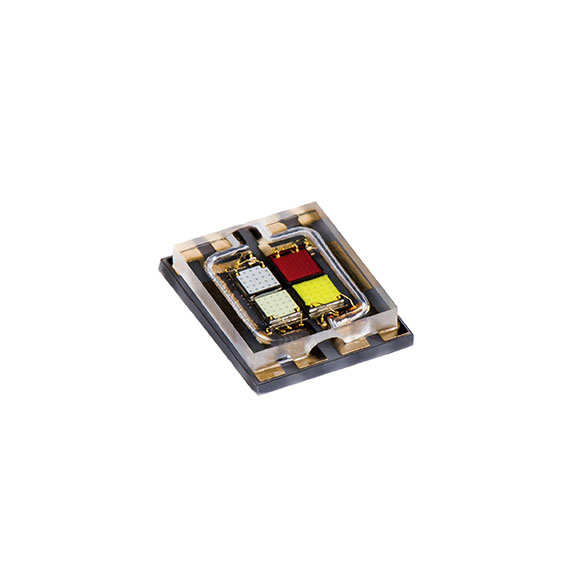 RGBW color mix: SBM-40 Series
Closely packed RGBW array (4 x 1 mm²)

Easy color mixing
Un-lensed for efficient optical coupling and directional illumination

3 Price/Performance options, 1 footprint
Narrow wavelength specification for high color consistency
Industry leading R-G-B chip technology
Low thermal resistance package design in industry-standard form factor
Applications:
Stage Lighting Spotlights, Wash-lights
Emergency Vehicle Lighting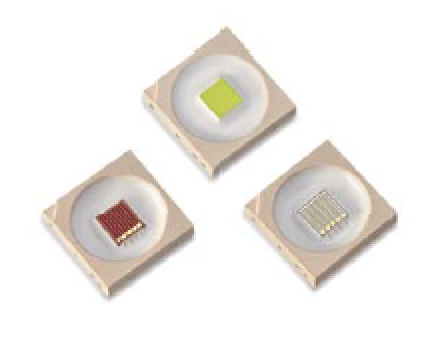 2nd generation SFT platform
Product family with common 1 mm² emission area
Reduced packaged footprint target: <= 3.0 x 3.0 mm² [target: 2.7×2.7]
Operation at 3 to 4A – 10W+ per device
Isolated thermal path, low thermal resistance design
Windowless interface for best optical collection and beam shaping
Expanded Color offering planned
Applications:
Stage Lighting Spotlights, Wash-lights
Emergency Vehicle Lighting
Medical and Industrial applications