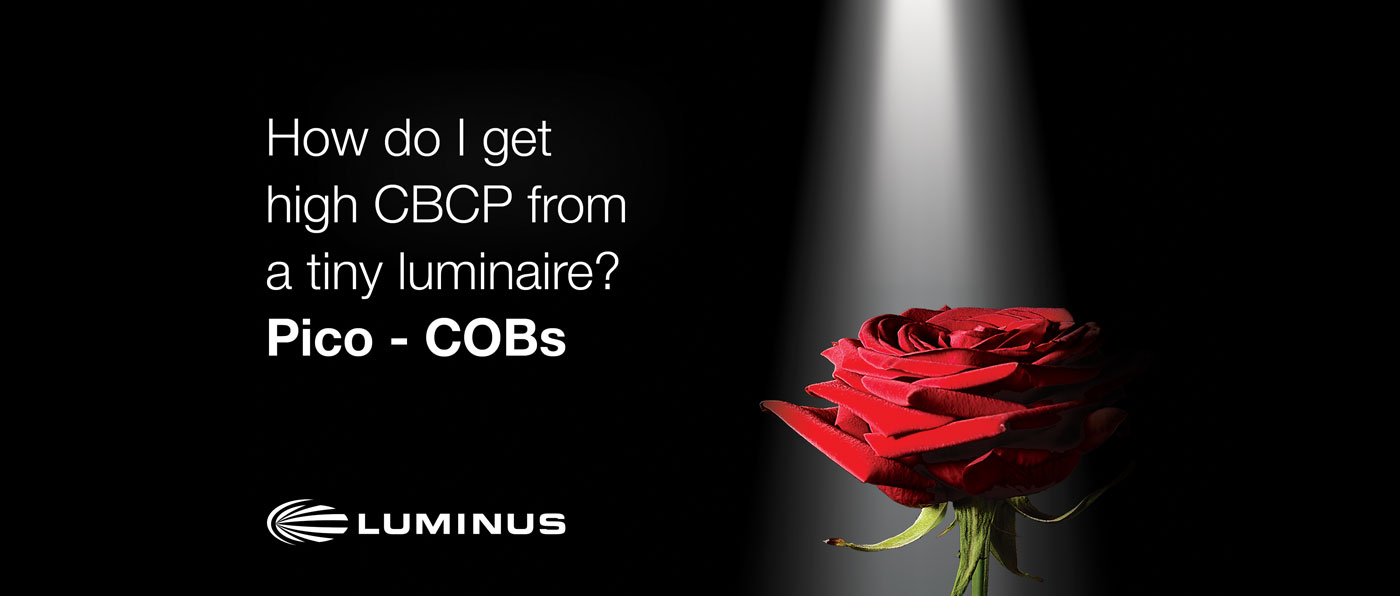 Luminus Pico COBs
Retail shops, museums, hospitality and many other location demand small spotlights with high quality of light (CRI, uniformity, consistency, lumen maintenance, stability).
Light designers, (though) already satisfied with the effectiveness and quality of light from previous Gen4 COBs Luminus, now want smaller beam angles, longer throws, and smaller luminaires easier to hide. The answer can be found in the new Luminus "Pico COBs" that allow concentrating the directional light to create scenic effects of great visual impact, with maximum yield and minimum bulk. In fact, their super thin design can easily be incorporated into the architecture.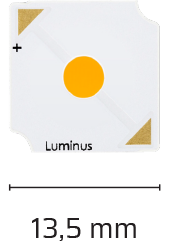 Pico-COBs are available in two models to adapt to every design need and are characterized by:
Smallest LES: 3.5mm & 4.5mm diameter
Delivers beam angles ≤ 5°
Standard voltage 36V and 18V
Standard substrate 13.5mm x 13.5mm

Robust Gen 4 platform with low thermal resistance
Over 1,000 lm CXM-4 @max current 3000K & 90 CRI hot
CXM-3 the smallest LES available from a COB
Standard substrates size same as CXM-6 AC40
CXM-4 – 4.5mm diameter LES
Luminus: best in class performance vs. published parts

High Center Beam Candle Power (CBCP)
Example 12W PAR20 with 62mm diameter lens

The CXM-4 doubled CBCP compared to 6mm COB!
Fill in the form below to get further details.