NEW LIGHTING AND CONTROL CATALOGUE
Discover a host of new products in our 2020 catalogue, with extended guarantees up to 5 years.
The new Necto Group 2020 Lighting Catalogue is now available, with an extended collection of lighting and control products and a new range of LED strips – including dot free – energy-efficient products and specifically for food lighting.
Dimmers, converters and controllers.
The control section has been reorganised to enable better content navigation, and extended to include new products, including wi-fi, voice control and magnetic track systems.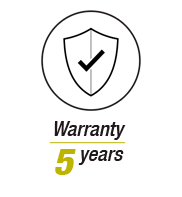 Guaranteed for up to 5 years
A wide selection of lighting and control products is now covered by an extended guarantee of 3 or 5 years.
Fill in the form below to get further details.