New Degson terminal blocks with fuse holder
Our professional partnership with Degson allows us to offer the new DG801 series terminal blocks with fuse holder.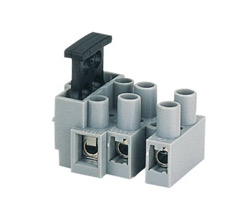 Degson Electronics Co.Ltd, Necto partner for the supply of terminal blocks, is a company specialized in the production of terminals for electronics and electromechanical engineering which, over the years, has obtained the most important product controls.
Why choose these terminal blocks?
The new DG801 series has a screw or blade terminal block with an additional 5×20 fuse holder.
This type of terminal block is ideal for sensitive devices requiring power surge protection.
The fuse holder inside the terminal block guarantees greater protection of the appliance thus avoiding drilling for the installation of an external fuse holder.
The new DG801 terminal block series are available in one up to five ways offering a product according to the needs of the market.
For further information on new terminal blocks or to place an order please fill in the form!